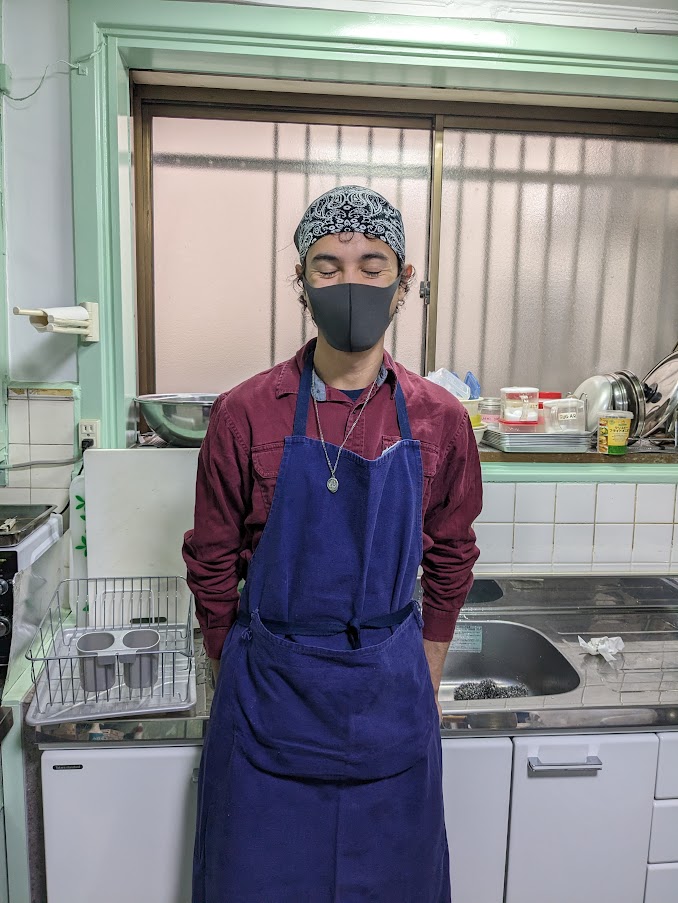 My CIP was volunteer work at the Bazaar Café, which was mainly involved in me washing and drying dishes with other volunteers. Throughout, I was able to have a number of opportunities to speak with the other volunteers and gain some language practice.
         This CIP was enjoyable, as it gave me chances to meet and speak with Japanese people outside of the students I usually interacted with. As far as when I went in, it allowed for much more freedom than some of the other CIP activities, which was very convenient for me if I needed to change my schedule and go in on a different day than I normally would.
         I would recommend this CIP if you want to have relative schedule freedom and an activity that is very close to Doshisha. In addition, at this CIP or any other one, if you need help with anything or simply want to start a conversation, just ask a question. All of the other volunteers are very friendly and are happy to help you learn the ropes of what you need to do, and in my experience, they love talking about all sorts of topics, both having to do with themselves and asking questions about you and your studies.