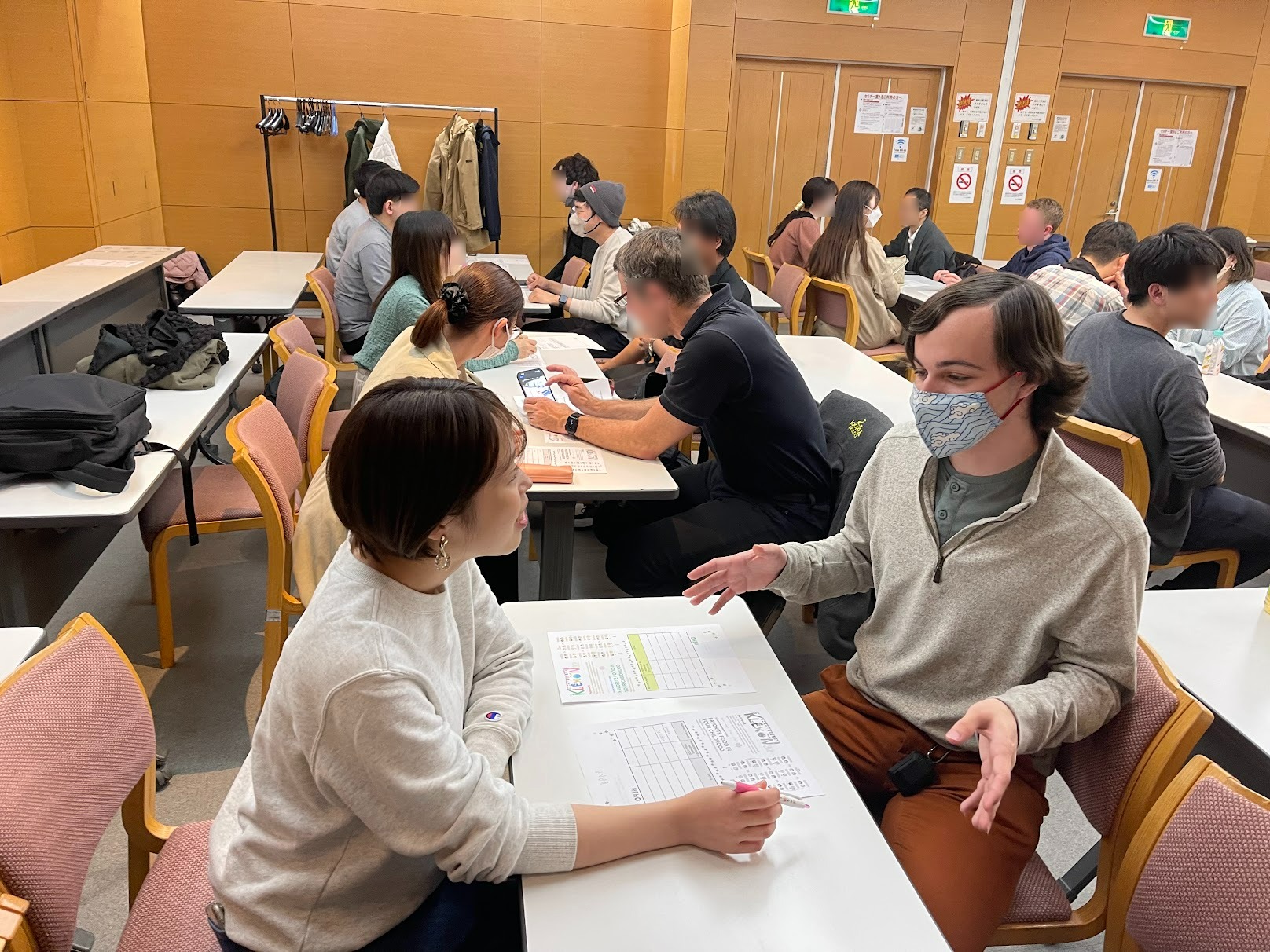 In my CIP, I participated in the Klexon English Speaking Circle, a college student and adult circle of Japanese people who want to practice and learn more English, and foreigners who would like to help, or make new friends.
As I will be working as an English teacher in Japan after the program ends, I thought it would be a great opportunity to practice teaching English, and speaking in a way that is more conducive to learning and understanding. In my time at Klexon, I gradually noticed myself varying my speech complexity and speed for different participants based on their levels that I had gotten used to, and I also was happy to see great improvement over the year in their own English capabilities!
My advice for incoming KCJS participants would be to pick something that is related to what you are passionate about for your CIP, and keep an open mind. If you just leave your CIP after the required hours, or don't participate in the extra social activities that may happen with members outside normal meetings, you could end up missing the opportunity to meet people who are as passionate as you, and make friendships that will last long after the program ends.