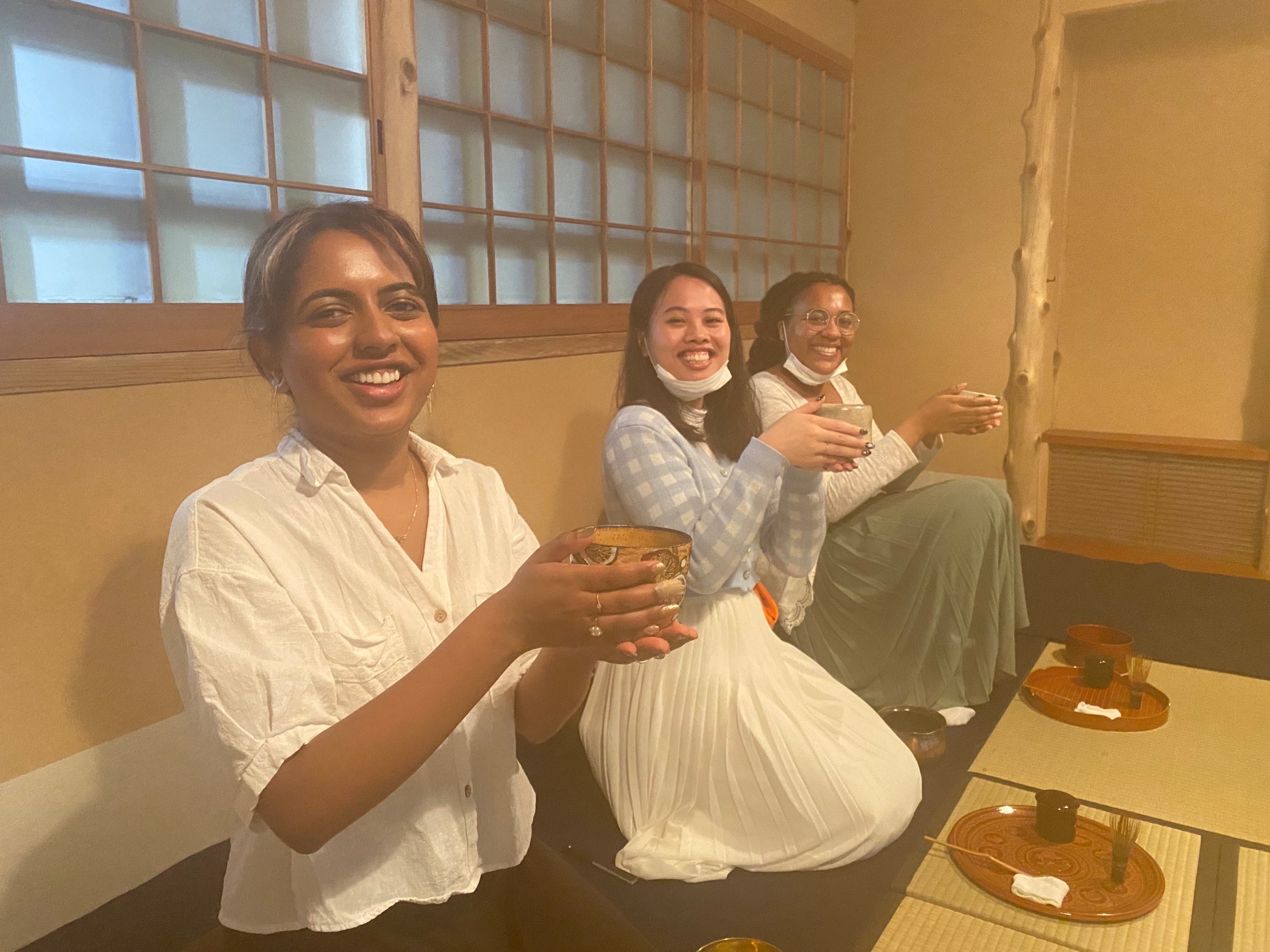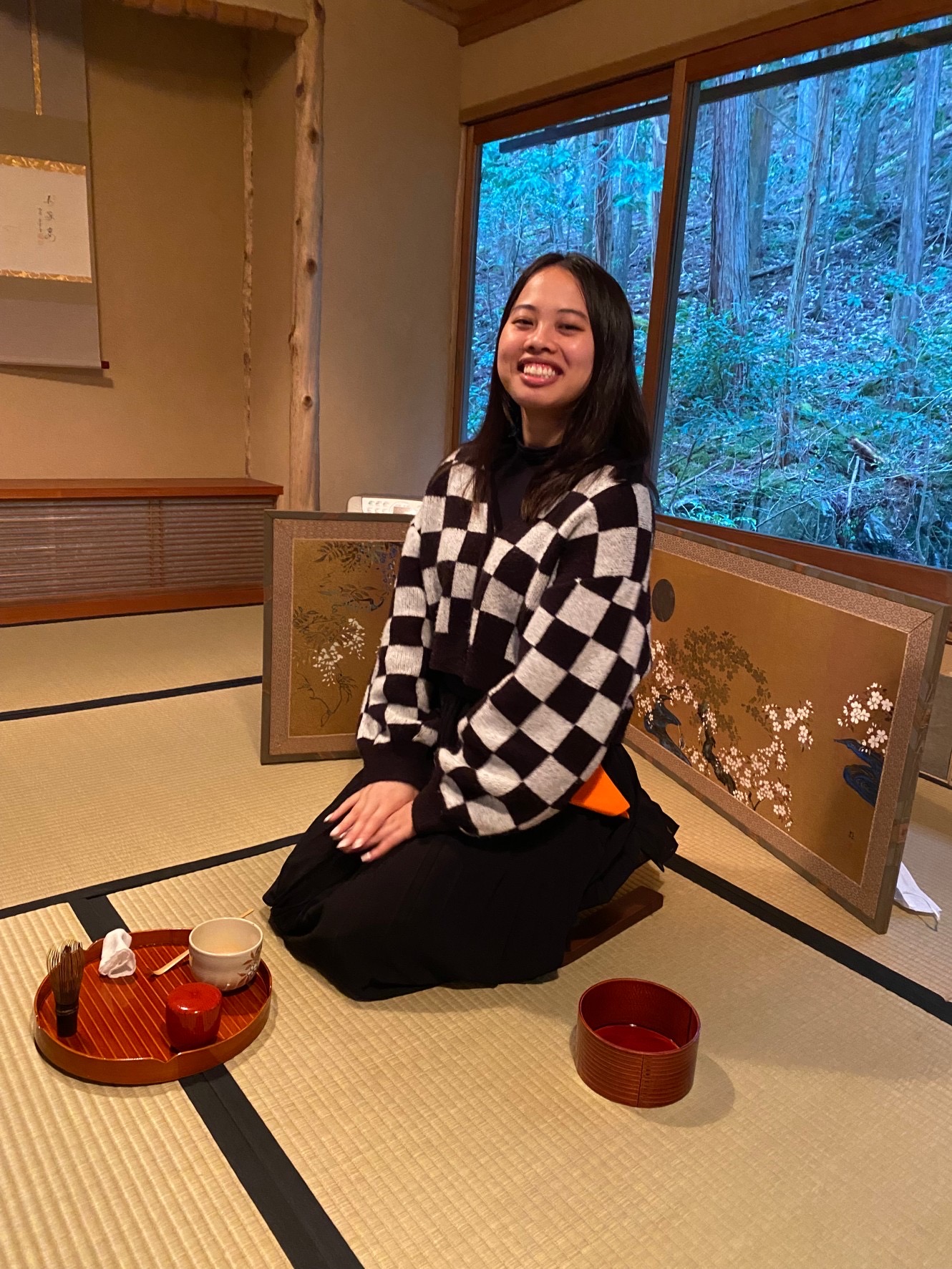 Sado, or tea ceremony, is a traditional part of the Japanese culture where beautifully coordinated movements are executed to not just serve matcha but also mentally pursuing the essence of the act. In my sado CIP this semester, I was able to learn a lot of the deeper meanings behind what is used during a tea ceremony depending on the seasons as well as successfully learning the way of a bon temae, or a tea ceremony on a tray. 
We had our sado lessons every Tuesday for a couple hours in a very beautiful chashitsu with a view of a beautiful river underneath an old ryokan. Our sensei is a very experienced and elegant sado teacher with many years under her belt. She was so incredibly kind to us throughout the semester and we got to experience a hinamatsuri lunch followed by wagashi and matcha, a tea ceremony at Heian Shrine for the sakura season, as well as a hanami lunch under the beautiful sakura trees in Shiga-ken. 
For any incoming students who is interested in learning sado, I encourage you to give it a try as it is something so different from anything I've ever done before. And because it is such a traditional part of the Japanese culture with so much history and different aspects to it, being able to experience it in the heart of Kyoto was a mind-opening experience.