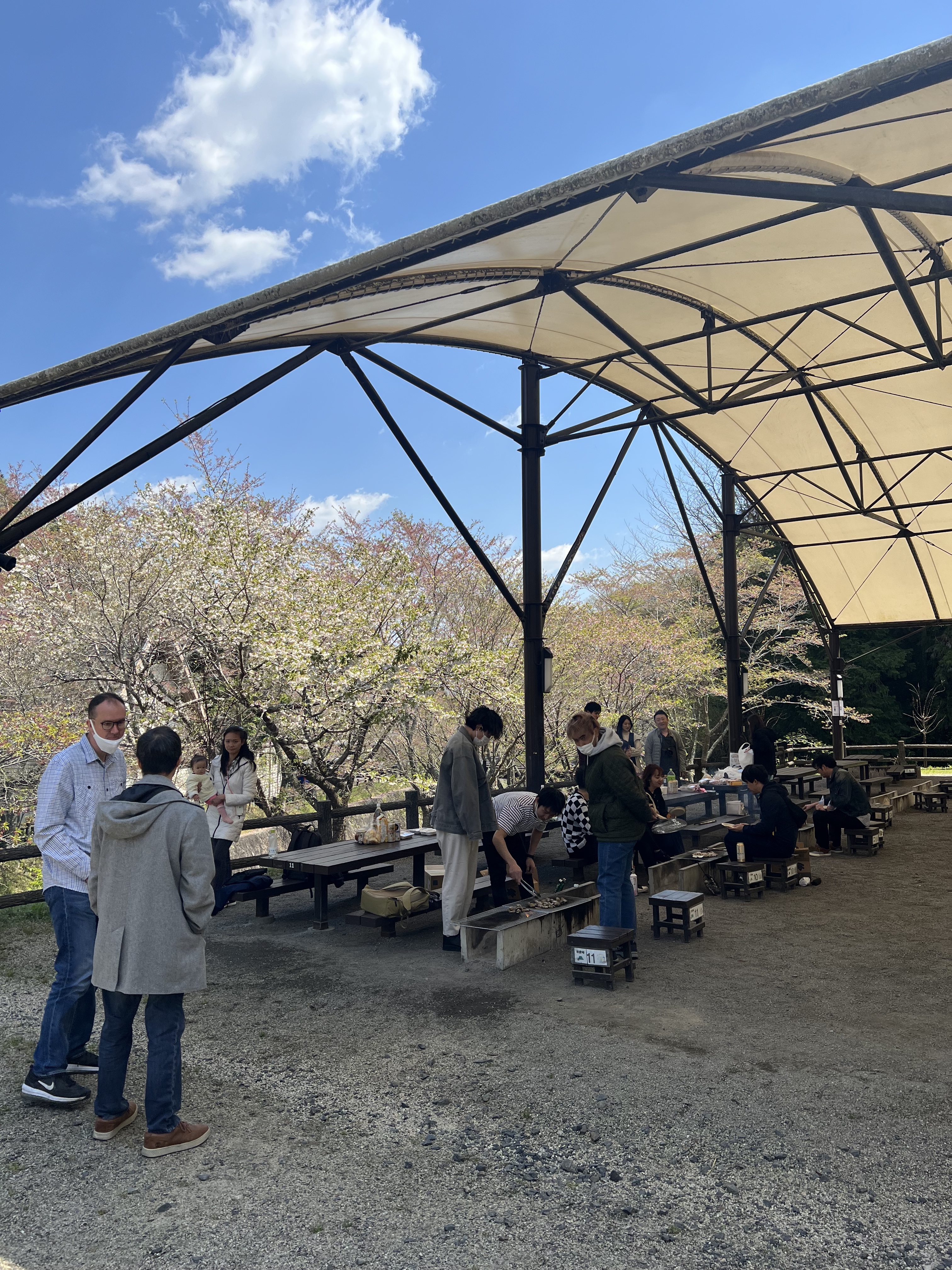 During my time at KCJS, I have decided that my community involvement project will be volunteering at Klexon English-speaking Circle located at Wings Kyoto. It was simple to speak with native residents who wanted to converse in English. At every meeting, we were met with different Kyoto residents. We were given a topic or a format of what we should talk about. Afterward, we talked about our daily life, childhood memories, and traveling.
Initially, I was a bit shy to make contact with the conversation partner, but as time passed, I was able to thaw out and trade our line or SNS accounts. Afterward, I was able to communicate with conversation partners frequently and have natural conversations in a language that was fitting for the atmosphere at the time.
In the end, I was able to join an event where all of the group members went to Mie prefecture and enjoyed a relaxing Hanami at Iwakurakyo Park. If anyone wants to enjoy talking with locals and have an intercultural connection, Klexon has the best suitable environment for it.