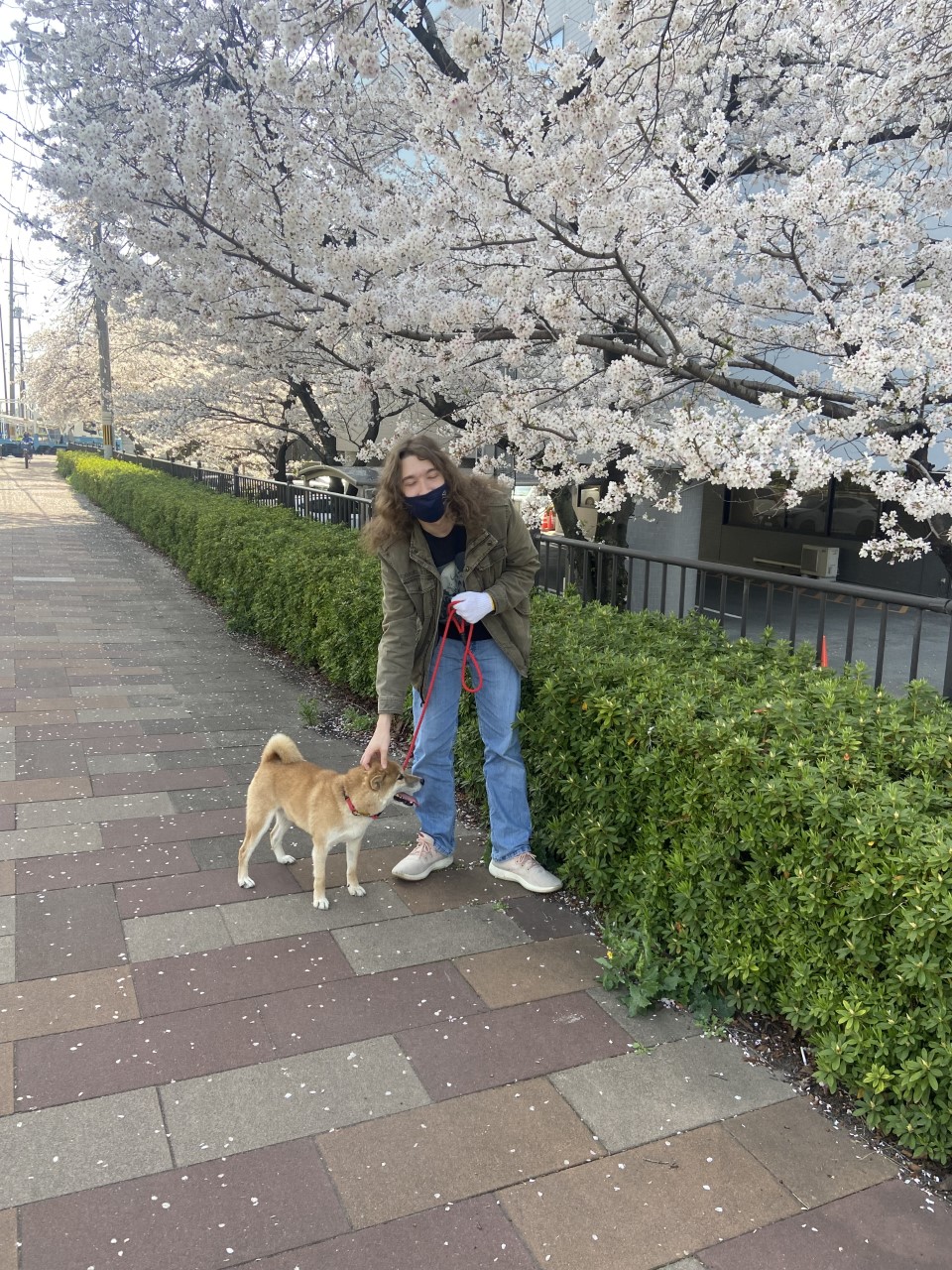 My community involvement project for this semester was volunteering at the Kyoto Animal Care Center in Fushimi Ward. During this time, I was able to walk some of the dogs ready for adoption and assist in their training, clean the cat room and play with them to help release some of their energy, and washing the kennels when the center was short-staffed. I was even able to accompany some of the center employees when they were to pick up or drop off stray cats from around the city.
Getting to talk with the center staff and my fellow volunteers was a great way to improve my Japanese and learn how to more effectively express myself, and spending time with the animals was a great way to relieve some stress after my morning class. It also ended up being a good way of exploring the nearby area when walking dogs and helped me get an even better understanding of Kyoto.
If you're interested in coming to KCJS and love animals, I would highly recommend volunteering at the center. The people there are very kind and understanding, and you're given many opportunities to talk with them throughout the day. Just be prepared to deal with some rowdy dogs – they're incredibly sweet, but they can definitely knock you over if you aren't paying attention.