Home > News > KCJS30 Fall Orientation
News
Mon. Sep. 3. 2018

KCJS30 Fall Orientation

August 29 – 30, 2018 : KCJS Fall Orientation
KCJS30 Fall students arrived in Kyoto on Tuesday, August 28 and attended the orientation starting from Wednesday, August 29.
Welcome to KCJS!! これから一緒に頑張りましょう!!
Wednesday, August 29
10:00 AM – 12:00 AM (F214)
Program Introduction & 日本語 Class Introduction
12:30 AM –
Campus Tour with Japanese Students & Lunch at the cafeteria
Registration at a ward office/ national health insurance with Doshisha students
Purchase commuting pass if applicable
Return to Doshisha, dinner with Doshisha students.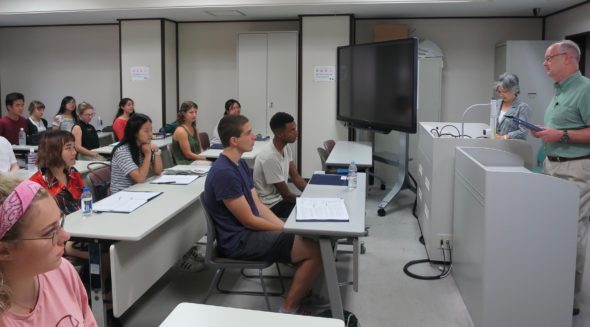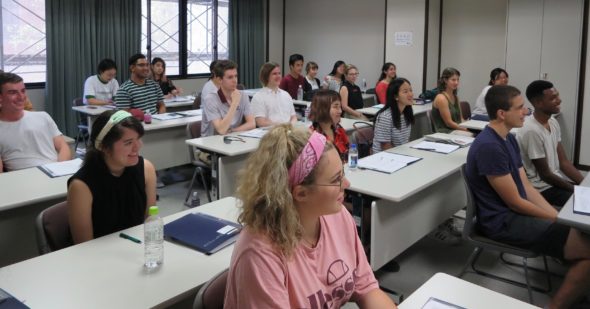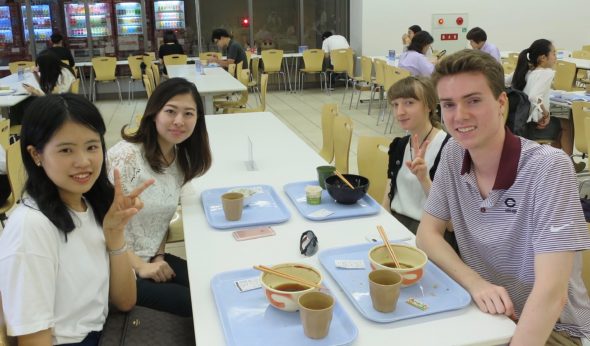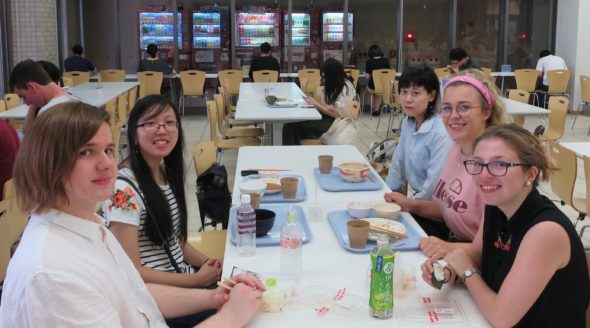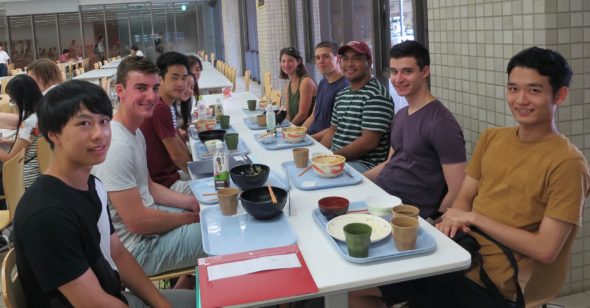 Thursday, August 30
10:00 AM – 12:30 PM (F214)
日本語 placement test(written)
12:30 PM – 1:00 PM
Lunch (provided by KCJS)
1:00 PM – 2:00 PM (F204, F205ab, F212, F213)
日本語 placement test (interview)
Before/After 日本語 interview: Individual consultations on housing, courses, program in general, etc. as necessary (KCJS office)
2:15 PM – 3:15 PM (F214)
Health, Safety, and Acculturation
5:30 PM
Dinner with Doshisha/Kyoto Univ. students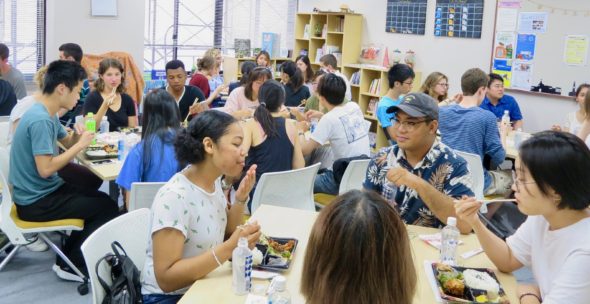 Friday, August 31
10:30 AM – 11:15 AM (F212)
Academic Orientation
11:15 AM − 12:00 PM
Lunch (provided by KCJS)
12:30 PM  – 3:00 PM (F212)
Cultural Session
3:00 PM – 4:30 PM
Kyoto Field trips (The Kyoto Imperial Palace / Simogamo shrine )
5:00 PM – 6:00 PM
Move in to housing