Home > News > KCJS34 (Spring 2023) Final Ceremony
News
Thu. Apr. 27. 2023

KCJS34 (Spring 2023) Final Ceremony

Forty one students of KCJS34 successfully completed the spring semester of 2023. Watch the highlights of the semester in our YouTube channel!

We held the final ceremony on Friday, April 21. At the ceremony, we recognized achievements of three students with the KCJS Awards.
Excellence in Community Involvement Award
Megan Chen (Emory University)
Excellence in Japanese Performance Award
Will Hanson (Tufts University) and Jessica Frantzen (Hamilton College)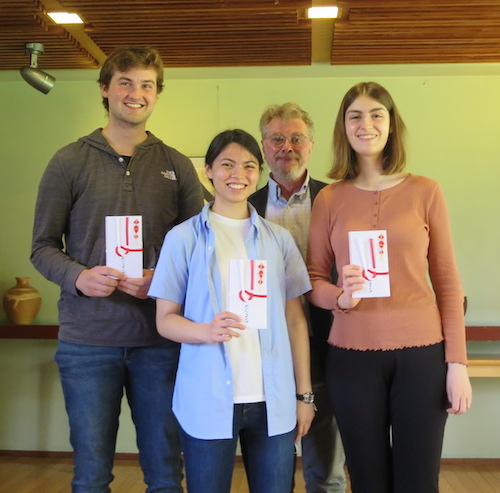 From left: Will Hanson, Megan Chen, Dr. Cody Poulton (KCJS Resident Director) and Jessica Frantzen