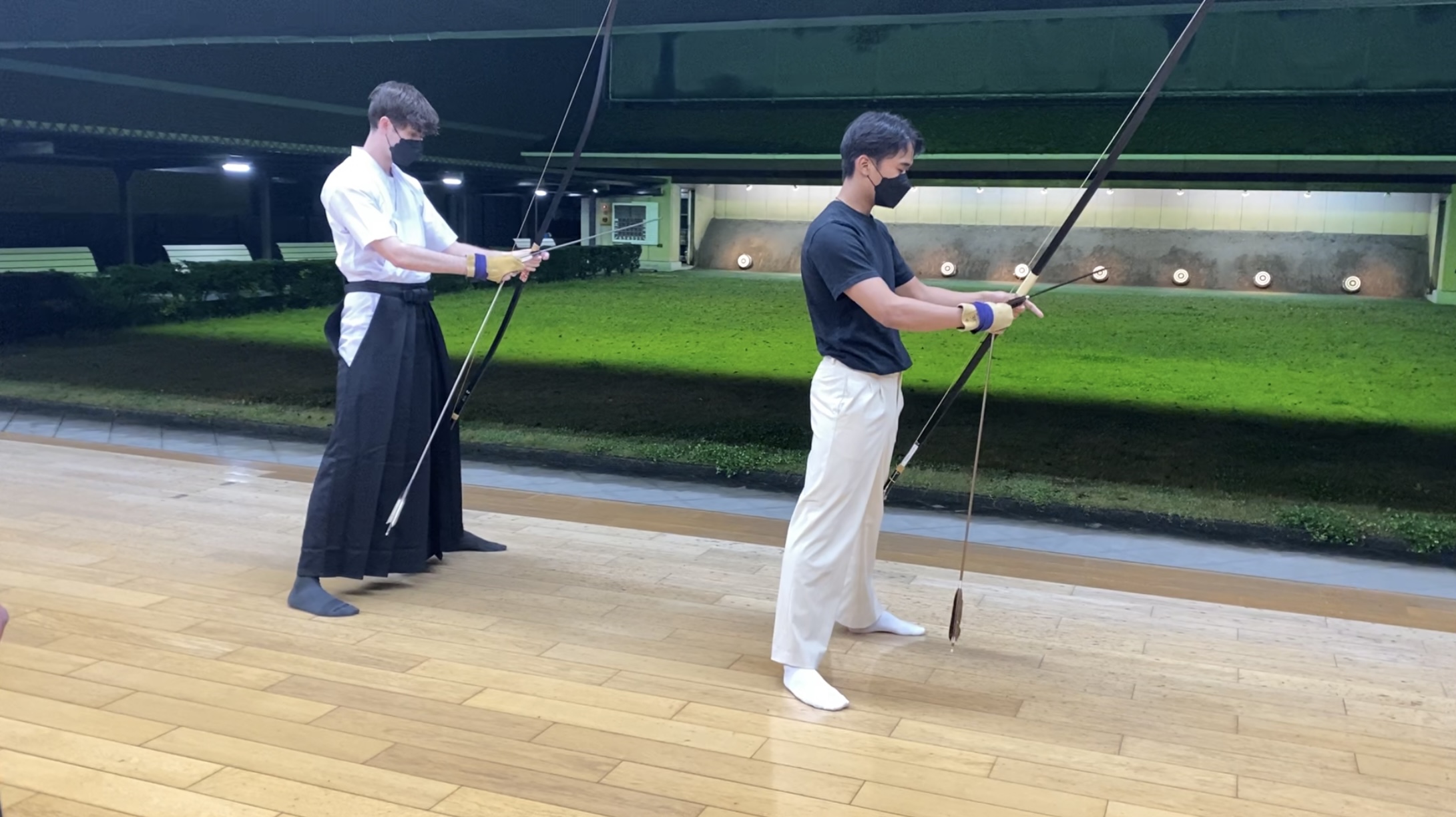 This semester for my CIP, I took Kyudo lessons at the Kyoto Budo Center, located in the Sakyo ward, approximately 15 mins away from campus by public transit. Throughout the course of 10 weeks, I learned everything from acts of paying/showing respect upon entering and exiting the dojo, to shooting from a distance of 28 meters. 
Overall, my Kyudo sensei and senpais were all very supportive of me taking up the bow despite only being there for a short period of 10 weeks. Rather than hitting the target, Kyudo places a lot of emphasis on one's actions and form; thus a majority of the lessons focused on how to show respect (through bowing and other small gestures), and practicing how to hold a bow and draw and release without an arrow. It was only until the last 3-4 weeks that we started using an arrow. Lastly, the lessons don't offer a lot of opportunity to interact with other members of the dojo as everyone is there to practice Kyudo instead of socially interacting with one another; thus to practice Japanese, you find yourself practicing listening for most of the time.
One piece of advice that I would leave is that practicing one's form and gestures of respect outside of class is important and will prove to be very helpful as having lessons just once a week is not enough to retain everything and have it perfected the next week.