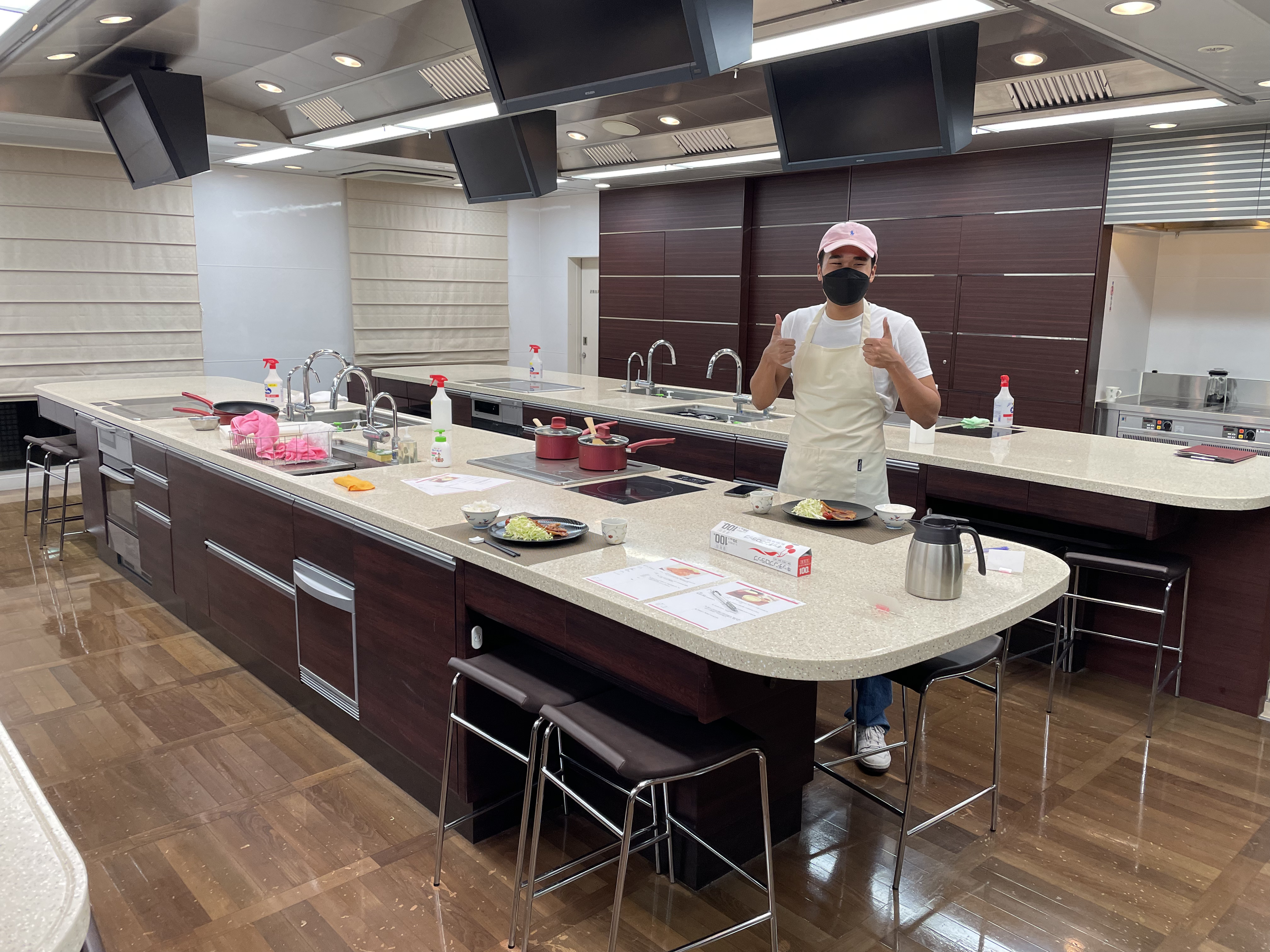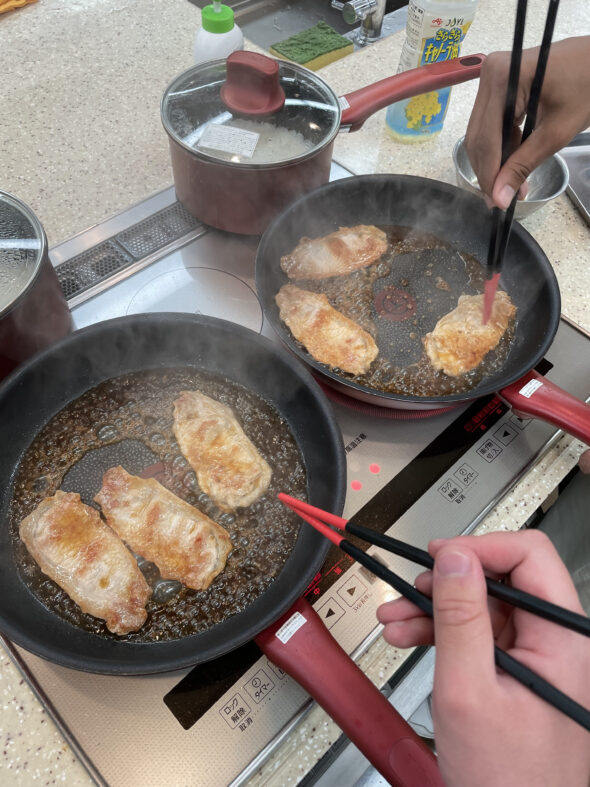 My CIP this semester has been at Taiwa's La Carriere culinary school in Kyoto. La Carriere offers a variety of lessons (including dessert and baking tutorials), although I largely participated in group introductory cooking lessons conducted in Japanese.
La Carriere was a blast – it was calming and fun cooking and learning to make different kinds of dishes (and eating the product of our hard work felt so redeeming). It was a bit tricky to keep up with the Japanese lessons at times, but the teachers were understanding and helped us keep pace.
I would advise new students to not be afraid to try activities that look intimidating. I would also say it's important to keep your expectations realistic when choosing your CIP activity. I expected the CIP of a cooking lesson to be an incredibly social place where I could meet new friends, but as it turns out the fast-paced environment of an instructor-led lesson isn't the best place for that. Nonetheless, I had a great experience and a blast at La Carriere.