I joined three different activities to fulfill my community involvement project, in part because each project lasted shorter than I expected and the circles in Japan had eligibility constraints. For starters, I spent two weeks practicing with Doshisha University's Yosakoi traditional dance group. The practices culminated in a Yosakoi dance festival in Osaka, which later turned into one of my favorite memories in Japan because we performed three times, and I was the only non-Japanese person among a group of 40 Japanese students. Attempting to speak Japanese, given my second year language abilities, was challenging, but the awkwardness forced me to study the language even more. I also found a few Japanese allies who were crucial to learning the choreography and reading Japanese festival instructions. For Yosakoi practice, I went to the Kamogawa River twice a week and rehearsed for three hours. Beyond the dance steps themselves, I learned about the nuances of Japanese circle rules. For instance, Japanese students were extremely punctual, schedules were outlined down to the last second on Excel sheets, and many people wanted to speak with foreigners but worried that they lacked language skills. For future KCJS students, I'd recommend trying your best to find Doshisha university circles. I googled most organizations and expanded my search to Kyoto University affiliates, randomly emailing any address that I could find. I emailed seven different groups, nearly forgot which ones I emailed, and heard back three weeks later about the Yosakoi group. Though the effort was challenging at the start, interacting exclusively with Japanese people without international students to help you can make you grow as a person.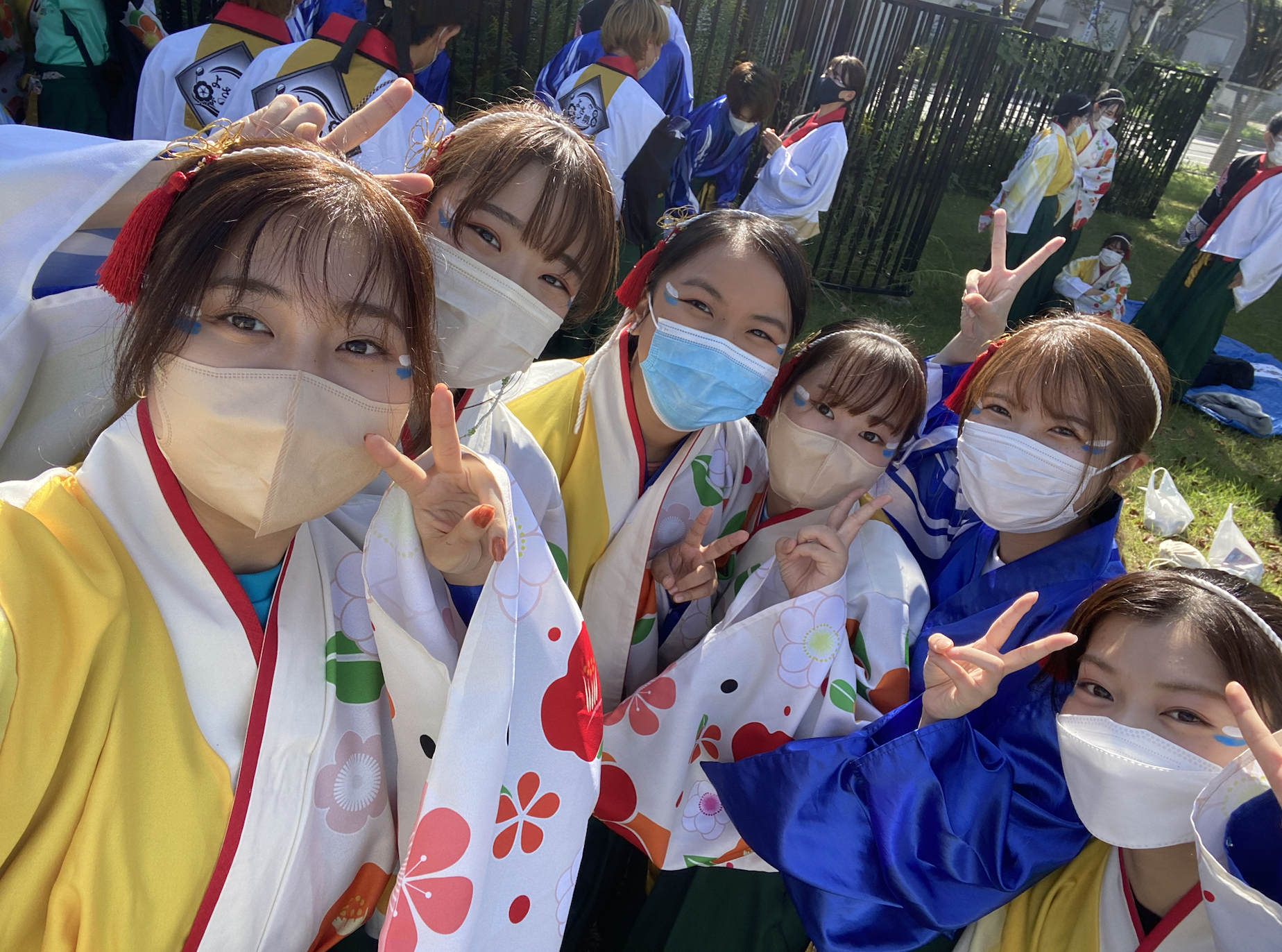 I also attended private lessons at Fly Dance Studio in Shijo. Given my lack of dancing experience, I worried that I'd be an awkward duck flailing my arms, but the teachers were super nice, and most of the students there didn't consistently come to any one practice. Instead, students varied from week to week, and the studio's EASY set one-month package ensured that I could show up to any class, any time of the week. Most of the classes hovered around dinner time, so I'd go once or twice a week and attend either their beginner or ultra-beginner hip hop and K-pop dance classes. For students worried about feeling awkward the first time, I'd drag a friend along and exercise together, then attend the next few sessions alone. A first once told me a mantra that I try to repeat: If you can talk, you can sing, and if you can walk, you can dance. Since I'm leaving the country after one semester, I didn't feel as bad if I made dance choreography mistakes, and also knew that many of the teachers appreciated having more students because it created more energy. Plus, the chance to dance off all the gyoza I ate in the city was necessary, given that I don't hit the gym.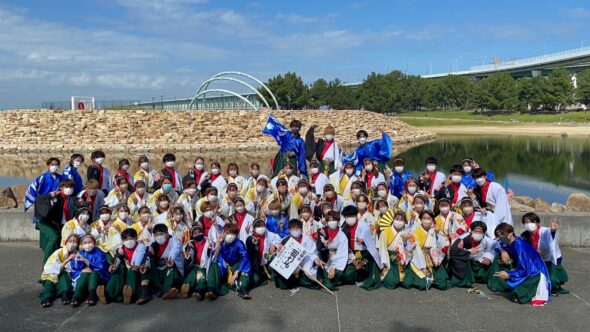 Temporarily I attended one practice for ASH, a k-pop dance group, but the members weren't super welcoming, so I spent my last few weeks working with Kyoto Student Impact, a Christian group in the city that's unaffiliated with Doshisha University. I don't think the ASH dance group members meant to be rude, but my lack of Japanese fluency proved hard to communicate with local students, and they rarely held practices, so the chance to meet friends was extra hard. Instead, through Kyoto Student Impact, which I found through the Mustard Seed Church that I attended, I met students once or twice a week and engaged in social activities. I went bowling in Japan, had a worshipping session, and as of this writing, will soon attend an international Thanksgiving feast in a country that hardly celebrates this November holiday. The experience with student impact surprised me for a variety of reasons, two of them being that Christianity is hardly practiced in this Shinto/Buddhist-dominated country and I hadn't expected to attend church. Fortunately, it felt refreshing to practice my religion in a foreign country, and I wanted to speak English a few times, even though the goal of studying abroad was to learn Japanese. Having even a few international friends or Japanese speakers who spoke fluent English ensured that I could compare cross-cultural conversations and engage in deeper conversations. Also, church proved to be a consistent place where I could find friends and have deeper connections over a shared religion, so I resumed my religious practices.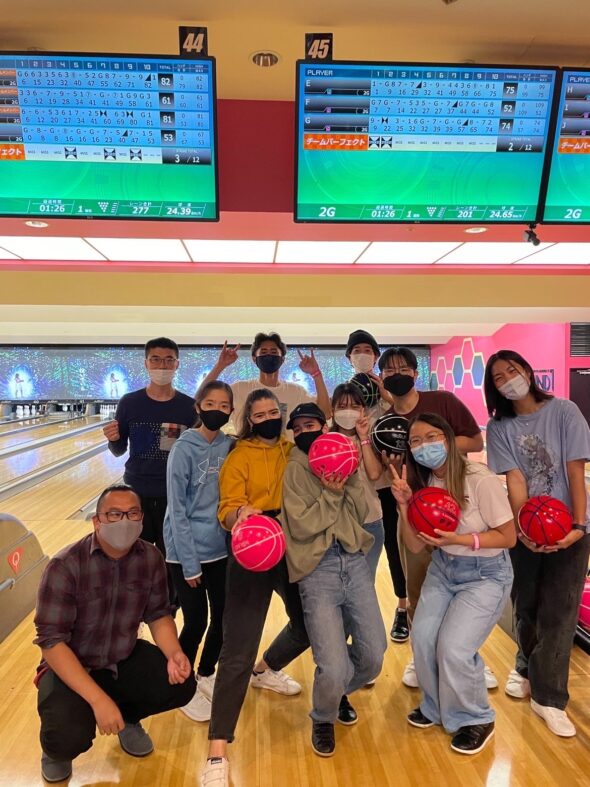 Some tips for future KCJS students, since I found my project activities largely through reading past blog posts:
Don't email or Instagram DM one or two groups; hit more. I started by contacting seven groups, and two of them eventually got back to me three weeks later. You want to cast your net wide, and don't worry if you don't hear back since it's nothing personal. Also, most groups have eligibility requirements. For instance, my Yosakoi traditional dance group didn't allow foreign students because they wanted to recruit Japanese freshmen and sophomores for a full year. When I reached out to them, they only wanted international students for one specific festival, and though the experience was short, I still learned a ton of new Kansai dialect slang.
Don't chicken out of going to a project. As cliche as it sounds, feeling uncomfortable means you're growing. There were multiple times when I felt awkward in all-Japanese spaces, and one time, I arrived at a practice location and wanted to turn around, for fear of awkwardness. Your first few times at a project won't be the easiest, but over time, the more conversations you have, the better your experience will be. When you don't know what to say to Japanese students, ask questions and pull the "gaijin card," aka ask about anything on your mind because you're a foreigner and confusion feels justified.
It's okay to change your projects, even multiple times. I hopped around different projects and felt that each one of them taught me something different. For instance, the Yosakoi dance organization taught me about language immersion and the international Christian group reminded me about the comfort of speaking in my native tongue. Given the number of people that you can meet in Kyoto, don't worry you won't make friends. Sometimes, even in Japanese spaces, you'll meet many internationals. At my Christian group, most people I met hailed from foreign countries like Indonesia and China, and I've had fun exchanging cross-cultural talks with them.