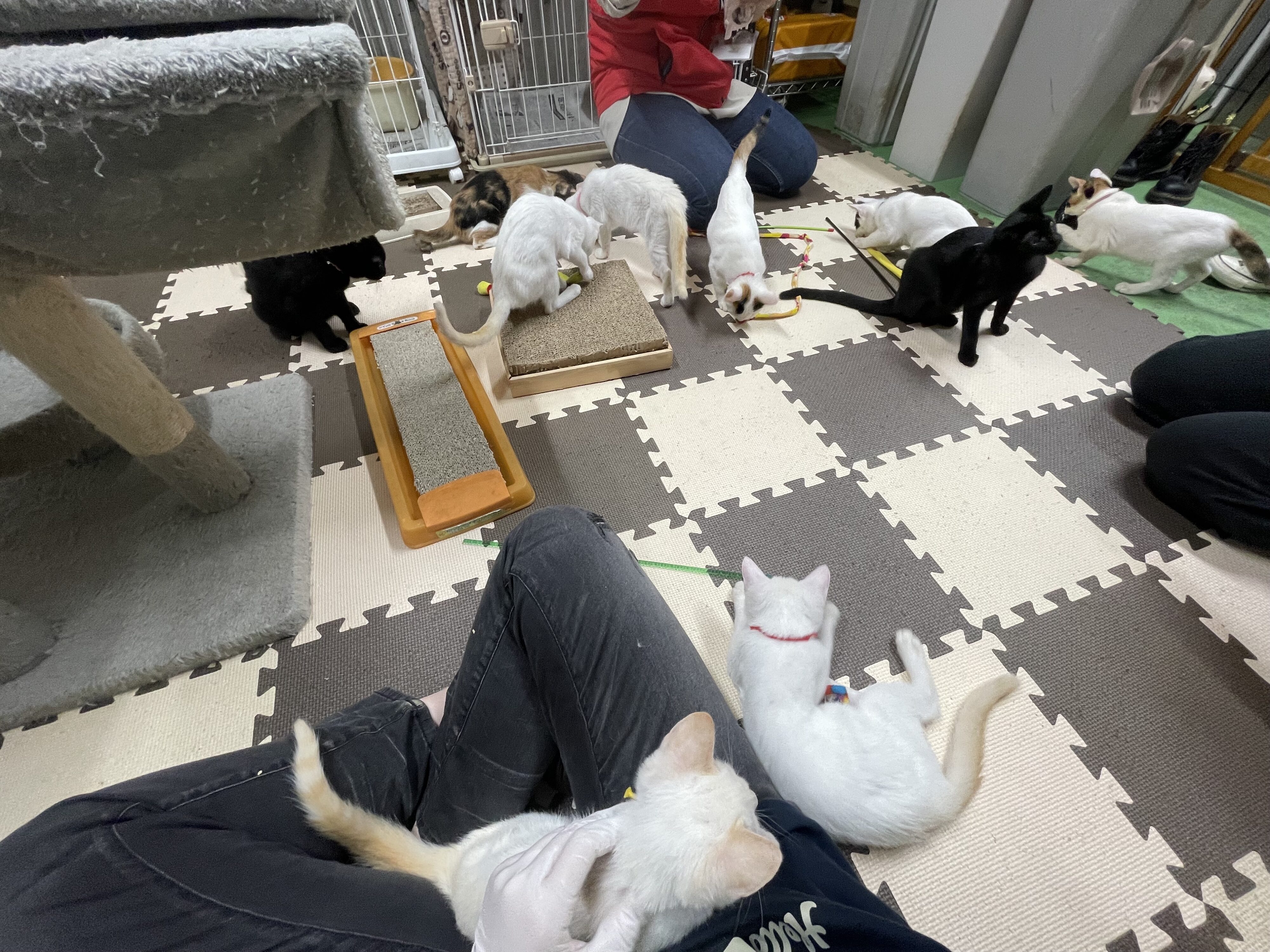 This semester, I am volunteering at Kyoto Animal Care Center for my Community Involvement Project. The center serves to help cats and dogs in need to connect with their prospective adopters, and we are there to help take care of them before they find their new home. Activities at the center includes taking the dogs out for walking, assisting with their training (teaching them to sit, wait, or to walk by the owner's side, etc.), cleaning the dog pens, feeding the cats and cleaning their cages, and play with the cats to help them release their energy and get use to people. Once we were also invited to help create message cards for the household who've kindly adopted the kittens, using the photos of their new family member.
It was a very enjoyable and rewarding experience. To be able to work at the facility requires a decent level of Japanese skills as you'll need to be able to communicate with the staffs and frequently changing volunteers working at the facility, and most of them are not skilled in communicating with foreigners or language learners and usually speaks fast & with accents. That being said, everyone at the center are all very nice and welcoming, and the animals are just ADORABLE, making volunteering at the center a wonderful experience and a great stress relief opportunity and a nice break from everyday class.
This opportunity is 100% recommended for whoever loves animals (you will not find any better place than here, esp. if you like kittens). Be somewhat prepared for needing a little time to fit in and for not being able to participate fully in their activities (taking care of some certain animals require more professional skills), but relax and do not feel stressed as all the staff and volunteers here are all very warm and understanding.